Jacqueline "Jacque" M. Mayer
Jac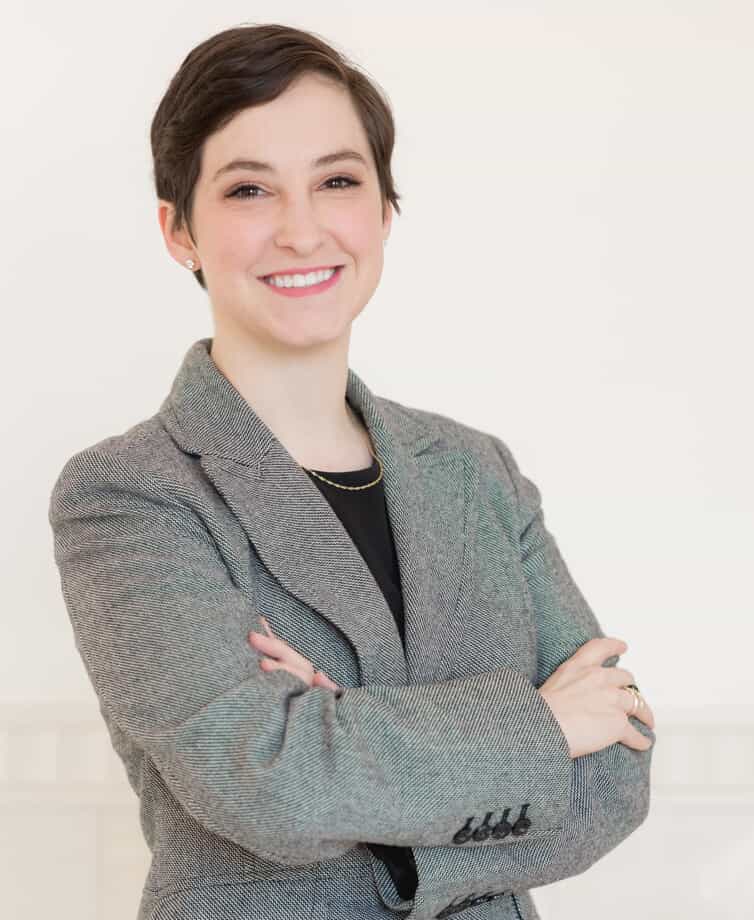 que was raised on the East Side of Cincinnati where she still has a large extended family. She attended Archbishop McNicholas High School and then Ohio University on full academic scholarships. While at Ohio University she studied Economics Prelaw and obtained an Art minor. On a whim she joined the Ohio University Equestrian Team and achieved a previously unattainable dream of being an athlete (the horse does the hard work!). That brief time in the horse world attracted Jacque to further her education at the University of Kentucky College of Law in the Horse Capitol of the World: Lexington, Kentucky. Although she never ended up taking the Equine Law class, she did fall in love with Kentucky.
While at the College of Law Jacque focused on her goal: to become a criminal law attorney. She spent both of her summers (and the time in between) interning at the Fayette County Commonwealth Attorney's Office. She did one judicial externship with Judge James D. Ishmael and another externship at the Fayette County Attorney's Office. After moving to a new city with no professional contacts, Jacque was able to translate both of her externships into her first two jobs.
Jacque's first job was as a Staff Attorney to Judge Ishmael in the Fayette County Circuit Court. While handling the legal research for civil and criminal cases she learned that winning by a technicality is a win under law that exists for a reason. Jacque has since believed technicalities are often what protects citizens from governmental overreach and protects the innocent from wrongful convictions.
After her clerkship, Jacque joined the General Prosecution section at the Fayette County Attorney's Office. As a dedicated public servant, Jacque thrived in the details of her cases. She was known to enjoy further investigating the facts and getting the full story from any witness she could track down. Whether it made her cases get better or worse, she always sought to uncover the entire truth. She also managed to maintain a strong professional relationship with both defense attorneys and law enforcement in her search for the truth.
During her career as a prosecutor and while maintaining her own heavy caseload, Jacque constantly stepped up to assist on and handle extra cases. She was forced to learn a lot of information very quickly and this was where she developed her passion for litigation. Jacque believes no case is too big or too small to fight. Her numerous hearings, trials, and appeals taught her to decipher the difference between a good cop and a bad cop. She has never stopped believing in holding the government to high standards. It is her mission to hold the government accountable when politics keep the unjust in power.
When Jacque decided it was time to transition her practice into criminal defense she reached out to a well respected defense attorney she held in high regard - Ashley Dawson. From there she joined the Bliele & Dawson team. Jacque maintains memberships with the Kentucky Bar Association, Fayette County Bar Association, and the Central Kentucky American Inns of Court. She enjoys spending time with friends and family, is an avid fan of visual arts, and can be found spending time growing wildflowers and weird vegetables.
Education
Archbishop McNicholas High School
Ohio University
University of Kentucky College of Law
Professional Associations and Memberships
Kentucky Bar Association, Member
Fayette County Bar Association, Member
Central Kentucky American Inns of Court, Member
Past Employment Positions
Fayette County Circuit Court, Staff Attorney to Judge Ishmael
Fayette County Attorney's Office, General Prosecution