Let Us Defend Your Rights & Reputation
Protecting Clients' Futures Since 1999
Cincinnati Sex Crime Lawyer
Get 40+ Years of Combined Experience on Your Side
Bad things happen to good people. You might have been targeted with false and malicious allegations. You might be a victim of a misunderstanding. You may have made some serious mistakes. Whatever the circumstances, we're here to help. We are a team of Cincinnati defense attorneys who understand what you're going through, and we want you to know that you can come to us for compassionate support and defense of your legal rights. We're ready to listen to your side of the story and stand by your side in court to fight to clear your name and protect your future.
Facing charges for a sex crime? Discuss your case in a FREE consultation with our team at Bleile & Dawson now.
Bleile & Dawson Focuses on Sex Crime Cases Like Yours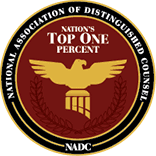 At Bleile & Dawson, we are a team of Cincinnati sex crime lawyers who focus our practice on the defending individuals who are charged with sexual offenses. In fact, we have more than 40 years of collective experience representing individuals who are accused of these crimes and over that time have developed strong understandings and strategies on how these charges can be fought.
Our focus on sex crime cases is a quality that sets us apart from other firms throughout our community. We have extensive experience building effective defense strategies on behalf of our clients who are charged with sex crimes.
Types of Sex Crime Criminal Charges We Handle
Frequently Asked Questions on Sex Crimes
How are sex offenders classified?
In Ohio, convicted offenders are placed in one of three categories. Tier I is the least serious and includes voyeurism and sexual imposition offenders. Tier II includes those convicted of statutory rape and unlawful conduct with a minor. Tier III, the most serious class, includes offenses such as sexual battery, rape, and sexually motivated homicide.
Are sex offenders classified forever?
If you're convicted of a sex crime, you'll have to register as an offender for a very long time, but usually not forever. Only tier I offenders have to register for the rest of their lives. Tier III offenders must register for 15 years and tier II must register for 25.
What are registered sex offenders required to do?
Registering as a sex offender in Ohio can lead to some uncomfortable circumstances. For tier III offenders, the authorities must notify all residents living within a 1,000 feet from the offender, along with other entities, like daycares and schools, within that county. Additionally, sex offenders cannot live 1,000 feet from a school or daycare center.
Is it possible to petition for treatment rather than prison time?
If an offender realizes that they have a problem and need psychiatric or another kind of therapy, this could be valuable information for the judge to know. However, it will not excuse an offender from prison time. The State of Ohio provides resources for sex offenders after a conviction, as well.
Can juveniles be convicted and registered as sex offenders?
They can. The trial and legal process depends on the nature of their crime, but convicted juveniles can be convicted of sex crime and must register as sex offenders. For tier II and III offenders, however, these registration periods are five years shorter.
What are the Penalties for Sexual Assault in Ohio?
In Ohio, the penalties for sexual assault depends on the circumstances of the case including the age of the victim.
Possible penalties for sexual assault of a minor 13 years or older include:
One to five years in prison
A fine
Or both
Possible penalties for sexual assault of a minor who is younger than 13 years old include:
Two to eight years in prison
A fine
Or both
If rape was involved in the assault or serious harm to the victim was caused, penalties can be increased.
We are Available 24/7 for Your Convenience
Our Cincinnati sex crime attorney is all too familiar with just how aggressively sex crime prosecution can be pursued by law enforcement and the state's attorney office. Our task, time and again, has been to slow the trial process to make sure events are accurately portrayed and reduced charges, or dismissals, are put in reach. Bleile & Dawson is prepared to provide this kind of thorough service for you and your sex crime charge and is available 24/7 to provide counsel. We serve clients throughout Cincinnati, Ohio and Southern Ohio, and in Northern, Western & Eastern Kentucky, including Boone County, Kenton County and Campbell County.
If you are facing charges for a sex crime, call our Cincinnati sex crime attorneys at (513) 399-5945.