Attorney Adam Boyd Bleile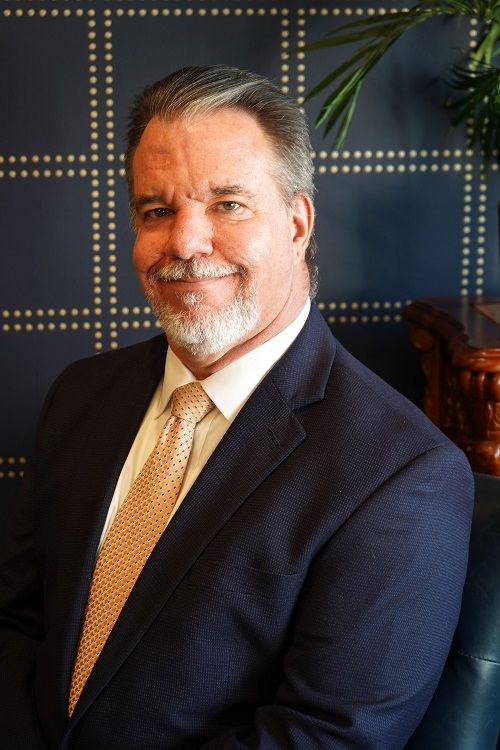 Adam grew up on the West side of Cincinnati, but attended Covington Latin High School where he graduated at age 16. In order to afford college, Adam joined the Army the day after he turned 17 years old. He was in the Infantry stationed in Europe for three years. Upon the expiration of his enlistment, Adam began college at the University of Cincinnati. He also started working at Cincinnati Tattoo Studio which was his father's tattoo studio. He remained employed with Cincinnati Tattoo throughout both undergraduate and law school. However, one year after coming home from the Army, Adam was recalled to duty for the Persian Gulf War. After his second tour of duty, he again enrolled back into college. During his undergraduate studies, Adam began to show an interest in becoming a criminal defense attorney. Adam's undergraduate degree was in Criminal Justice where he graduated first in his class.
Adam's personal life is rather diverse. He still plays indoor soccer on a weekly basis as a goal keeper. He also collects and creates art in various forms. This is partly due to his prior career as a tattoo artist. On occasion you can find Adam designing and giving tattoos to acquaintances. Adam has been an avid hunter traveling to Africa, Europe, Asia, Australia, Alaska and here in North America to hunt wild game. In addition, Adam is a member of the Safari Club International where he actively supports the organization and attends group functions. He is also a benefactor member of the National Rifle Association. Over the past 25 years, after returning home from the Army, Adam and his father began racing motorcycles at the local racetrack. They still race to this day.
Adam was drawn to criminal defense for two reasons. First, Adam always seemed to be the person who stood up to the bully picking on the little guy. Criminal defense seems to be of the same nature. Adam is a strong willed person who refuses to let people be taken advantage of. Second, Adam learned of a theory in criminal justice called "net widening." "Net widening" is the name given to the process of changes in the legal system that result in a greater number of individuals being controlled by the criminal justice system. This results in catching more of the proverbial "unintended fish." In the criminal justice system, this means more innocent people are brought into the legal system by being accused of criminal conduct. Adam finds this control by the government, through the various police agencies, intolerable. As Adam's primary legal focus is on defending sex crimes, Adam sees net widening on a regular basis. Today, the innocent are not only accused of egregious sexual misconduct, but they may also be forced to register as a sex offender for the rest of their life.
Adam was involved in a case many years ago that helped shaped Adam's legal practice philosophies and strategies. It was a simple speeding ticket where Adam was the defendant. Prior to becoming a lawyer, Adam, was accused of going 34 m.p.h. in a 20 m.p.h. school zone during school hours. Adam took the matter all the way to trial on his own as he contended it was outside of school hours and the speed limit was in fact 35 m.p.h.. The police officer who issued the ticket was testifying about facts which were not true. In reality, the police officer did not remember Adam or the ticket. This police officer decided to destroy his own credibility with Adam (and society as a whole) by stating false facts under oath in order to win a simple speeding ticket case. When Adam saw a police officer falsify his testimony just to win a speeding ticket case, Adam always wondered how far a police officer would stray from the truth to win a conviction in a more serious case. Unfortunately, in Adam's line of work, he sees this exact same scenario occur too often.
Areas of Practice
100% Criminal Defense
Litigation Percentage
100% of Practice Devoted to Litigation
Bar Admissions
Ohio, 1999
Kentucky, 2000
United States District Court, Eastern District of Kentucky
United States District Court, Western District of Kentucky
United States District Court, Southern District of Ohio
Education
University of Cincinnati College of Law, Cincinnati, Ohio
J.D. - 1999
Honors: Top 10%
University of Cincinnati, Cincinnati, OH
B.S. (Magna Cum Laude) - 1996
Honors: Ranked 1st of 127
Major: Criminal Justice
Professional Associations and Memberships
National Association of Criminal Defense Lawyers (NACDL), Life Member
National Rifle Association, Benefactor Member
Safari Club International, Life Member
NAACP Life Member
Ohio Gun Collectors Association Life Member
Fairfield Sportsmen's Association
Izaak Walton League of American
Indiana Trial Lawyers Association
Past Employment Positions
Dinsmore and Shohl, Litigation, 1997 - 2001
United States Army, Infantry 1987-1990 and Persian Gulf War 1991