Let Us Defend Your Rights & Reputation
Protecting Clients' Futures Since 1999
Domestic Violence Lawyer In Cincinnati
Understanding Ohio's Domestic Violence Laws
"Domestic Violence" is defined in Ohio Revised Code §2919.25 as:
Knowingly causing or attempting to cause physical harm to a family or household member
Recklessly causing serious physical harm to a family or household member
By threat of force, knowingly causing a family or household member to believe that the offender will cause imminent physical harm to the family or household member
Bleile & Dawson can represent you even before official charges have been filed. Most domestic violence allegations must be investigated by the police before the accuser can file charges against you. This is known as a "pre-trial investigation." A Cincinnati domestic violence lawyer from our firm can represent you during this investigation and may be able to prevent charges from being filed, at all.
Accused of domestic violence in Ohio? Get the defense you need by contacting our Cincinnati domestic violence lawyers today.
Penalties for Domestic Violence in Ohio
In Ohio, domestic violence is a felony of the fourth degree. In aggravated cases – such as if the victim is pregnant – an alleged offense could escalate to a second-degree felony. Whether you need to fight a temporary restraining order or require a full-fledged defense, our criminal defense firm is prepared to advocate on your behalf.
If you are charged with domestic violence in Ohio, you can face the following penalties:
First Degree Misdemeanor: $1,000 maximum fine and/or six months in jail
Second Degree Misdemeanor: $750 maximum fine and/or 90 days in jail
Third Degree Misdemeanor: $500 maximum fine and/or 60 days in jail
Fifth Degree Felony: $2,500 maximum fine and/or six to twelve months in prison
Fourth Degree Felony: $5,000 maximum fine and/or six to eighteen months in prison
Third Degree Felony: $10,000 maximum fine and/or nine months to three years in prison
The court will impose a minimum sentence of six months or one year if the offender was aware that the victim was pregnant. This is dependent on if the incident was harmful or a threat and whether it harmed the unborn child or not.
Defending Against Domestic Violence Charges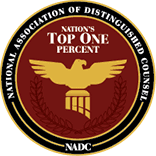 Allegations of domestic violence can quickly escalate to serious criminal charges and a conviction that turns your life upside down. Don't let accusations from an angry, bitter, or frightened family member tear you away from your family. Call our Cincinnati domestic violence attorneys at Bleile & Dawson to start building an effective defense the moment these allegations arise.
Why Choose Bleile & Dawson?
Attorneys Bringing 40+ Years' Combined Experience
One-on-One Legal Help Available 24/7/365
Proven Trial Advocacy in State & Federal Court
Attorney Ashley Dawson - 2017 Super Lawyers® Rising Stars℠ - Top 2.5% of Lawyers Under the Age of 40
Ranked Among the Nation's Top One Percent by the National Association of Distinguished Counsel
Contact us right away to take action and defend yourself from charges of domestic violence in Ohio. We can defend you during a pre-trial investigation and represent you in court if charges are filed. When you work with us, our team will work tirelessly to prove that the allegations against you were not founded on facts. Proudly serving clients in Cincinnati, Ohio and Southern Ohio, and in Northern, Western & Eastern Kentucky, including Boone County, Kenton County, and Campbell County. We also serve clients in Southeast Indiana.
How Can A Domestic Violence Lawyer In Cincinnati Help Me?
If you are facing domestic violence charges, you are going to need professional help to make sure that your rights are sufficiently protected. Without an experienced lawyer to help guide you through the legal process of your domestic violence charges, you are essentially risking your future and your reputation.
Ways that your domestic violence lawyer will help you include:
Representation: If your case gets taken to court, you will need an experienced and reputable lawyer to represent you and protect your rights.
Information: You will need to be aware of legal information related to domestic violence and your specific case. Without it, you may be risking your rights and will be unable to make informed decisions moving forward.
Emotional Support: Your attorney is a legal expert who has worked with numerous others in a similar situation to you. Knowing that you have an experienced professional by your side can alleviate stress and grant you emotional support.
Examination: It's important that your attorney thoroughly examines your case, charges, and evidence used against you. This will provide you with the clarity that you need, and provide you with a strong defense strategy moving forward.

Evidence: You will need strong and legitimate evidence to support your case. Your lawyer will collect all of this for you and ensure that you are on the right path.
Our domestic violence attorneys in Cincinnati are legal professionals who genuinely care about each and every client and the struggle that each is facing. We understand that each scenario is unique, and we thus make sure to give each case the individual attention it needs. Contact our lawyers today to schedule a free consultation.
Facing charges for domestic violence in Ohio? Call now at (513) 399-5945 for a free case evaluation!